The state of health care recruiting: a chat with Gretchen Adams from Reading Health System
Posted by NAS Recruitment Innovation on July 6th, 2017

As the 2017 NAHCR Image conference in Savannah approaches, NAS reached out to various health care thought leaders to create an e-book with their ideas and recommendations. Gretchen Adams, Director of Talent Acquisition at Reading Health System, provided such a detailed and insightful response that we felt it warranted a blog post all its own.
What do you feel is vital to recruiting health care professionals today?
First and foremost, we are focused on getting the attention of health care professionals. What are we able to offer them that they can't get from their current employer? Of course, it's different for each candidate, so we need to be in front of them to establish that relationship and to be able to understand their needs. Once we have their interest, it is important to move fast and to make them feel like they are the most important person to us throughout the recruiting, onboarding and orientation process.

What innovative tactics are you currently implementing today that are helping you recruit more effectively?
At Reading Health System, our current tactics include:
Continuing to expand our social media presence
Holding targeted recruitment events based on a zip code analysis of available RNs within a designated radius of the hospital
Developing several "grow your own" programs for RNs in hard-to-fill specialty areas
Enhancing our tuition benefit for RNs to encourage them to go back to school for their BSN
Holding quarterly calls with our advertising agency to review metrics related to our recruiting efforts in order to measure success and prioritize our best methods for sourcing candidates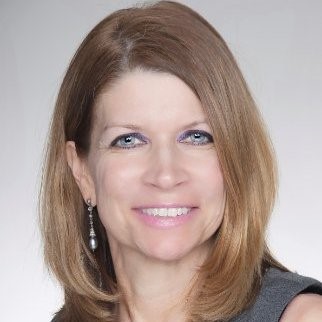 Gretchen Adams | Reading Health System | Director of Talent Acquisition
What tried and true method for recruiting health care professionals do you still find to be effective today?
Employee referrals continue to be a good source of quality candidates. People who are part of our system are our best source for telling the story of what it is like to work for us. An extra bonus is that the person they refer is a known entity. Employees will not refer someone who they think will not work out because their reputation, as well as the care of our patients, is at stake.
How can you ensure the success of an ERP program?
The key to the success of an ERP program is to keep it on the forefront of employees' minds through regular internal communications via a variety of methods, including featuring employees who made a referral that resulted in a hire. We relaunched our employee referral program with aggressive internal marketing, which resulted in filling over 70 RN positions in nine months.
What are you especially excited about implementing in the near future to help you achieve your hiring goals and improve the candidate experience?
Healthcare recruitment will become even more challenging because more people are predicted to be in need of healthcare services, due to many economic and demographic factors. The need for healthcare professionals will continue to grow, thereby making the candidate market tighter and more competitive. As a result, we will need to increase focus on the following:
Continue and expand "grow your own" programs into other specialty areas and professions
Increase partnerships with high schools to educate teachers and students on the opportunities available in healthcare and the skills and competencies needed to succeed. This will serve two purposes: developing an interest in students to pursue a career in healthcare and influencing curriculum development at schools to assist students in transitioning to healthcare education programs and, eventually, employment.
Increase partnerships with colleges and universities to host more interns/externs to create feeder pools for hard-to-fill positions
Partner with colleges and universities to develop education programs that may not exist locally for hard-to-fill clinical positions in order to create a local pool of candidates for these types of openings
Train managers on how to evaluate candidates for transferrable skills, experiences and competencies for non-clinical jobs
Hire for competencies versus a specific knowledge or experience in which one can train; this helps to broaden the candidate pool
Where do you see health care recruitment heading in the future?
With the growth of artificial intelligence, systems will become more sophisticated at screening candidates. This will give recruiters the time they need to develop pools of candidates through a variety of methods/sources. The key lies in short- and long-term strategies for building candidate pools and retaining the talent you have hired. Speed, technology, out-of-the-box thinking and flexibility will continue to be critical tools when recruiting in a highly competitive candidate market.
Visit with NAS at Booth #205 at the 2017 NAHCR Image conference in Savannah from July 11-14. Learn what other industry thought leaders have to say about "Honoring the Past, Treasuring the Present, Shaping the Future of Health Care Recruitment," and download the comprehensive, insightful e-book from NAS Recruitment Innovation.
NAS Recruitment Innovation