Highlights from HR Tech 2018
Posted by NAS Recruitment Innovation on September 20th, 2018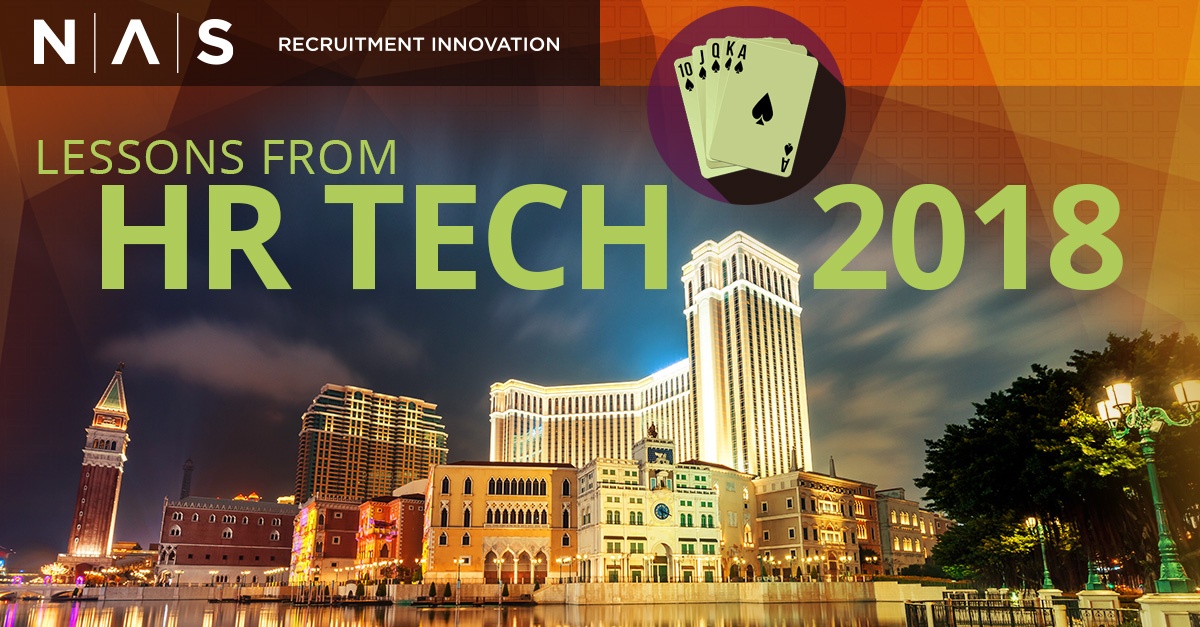 Several members of the NAS team attended HR Tech last week. We learned a lot, met with plenty of great people and had some fun, too (hey, it was in Vegas).
This year's HR Tech was seven football fields in length – and that was just exhibitors! From booth to booth, everyone offered something a bit unique, however one common thread was how the industry is shifting to a candidate experience-centric model. Here are some of our highlights:
Keynote Address
The keynote address was delivered by Mike Rowe, who discussed the need for more awareness of and emphasis on trade jobs in our economy, vs. the typical focus on degreed professionals. These so-called "dirty jobs" are often unfilled because everyone is encouraged to pursue college degrees. His Foundation started the Profoundly Disconnected® campaign to offer scholarships to help fill the skills gap needed to staff these roles.

IBM's new tool
We stopped by a Meet and Greet with IBM, where they showcased a new tool called the IBM Watson Candidate Assistant. Candidates submit a resume and the technology scans it and serves up the jobs that best match that individual's qualifications. It also auto-completes the application using data from the resume. While new and a bit pricey, this is an intriguing tool that bears watching.
Paradox and AI
Our client Olive Garden stopped by our booth for a chat about the career site and platform we are developing for them. We ended up visiting together the booth of our friends at Paradox to talk about Olivia, the AI recruiting assistant. This tool enhances candidate communication and engagement by providing a chat box on the career site that can answer questions, screen candidates, capture information and schedule interviews.
Party Break
Thanks to Paradox, we also attended an awesome performance of Beatles LOVE by Cirque du Soleil at the Mirage, which they sponsored. We also got to hang out for a fun wind-down with our colleagues at Cornerstone's sponsored event, "Party Like It's Your Job!" at Brooklyn Bowl Las Vegas.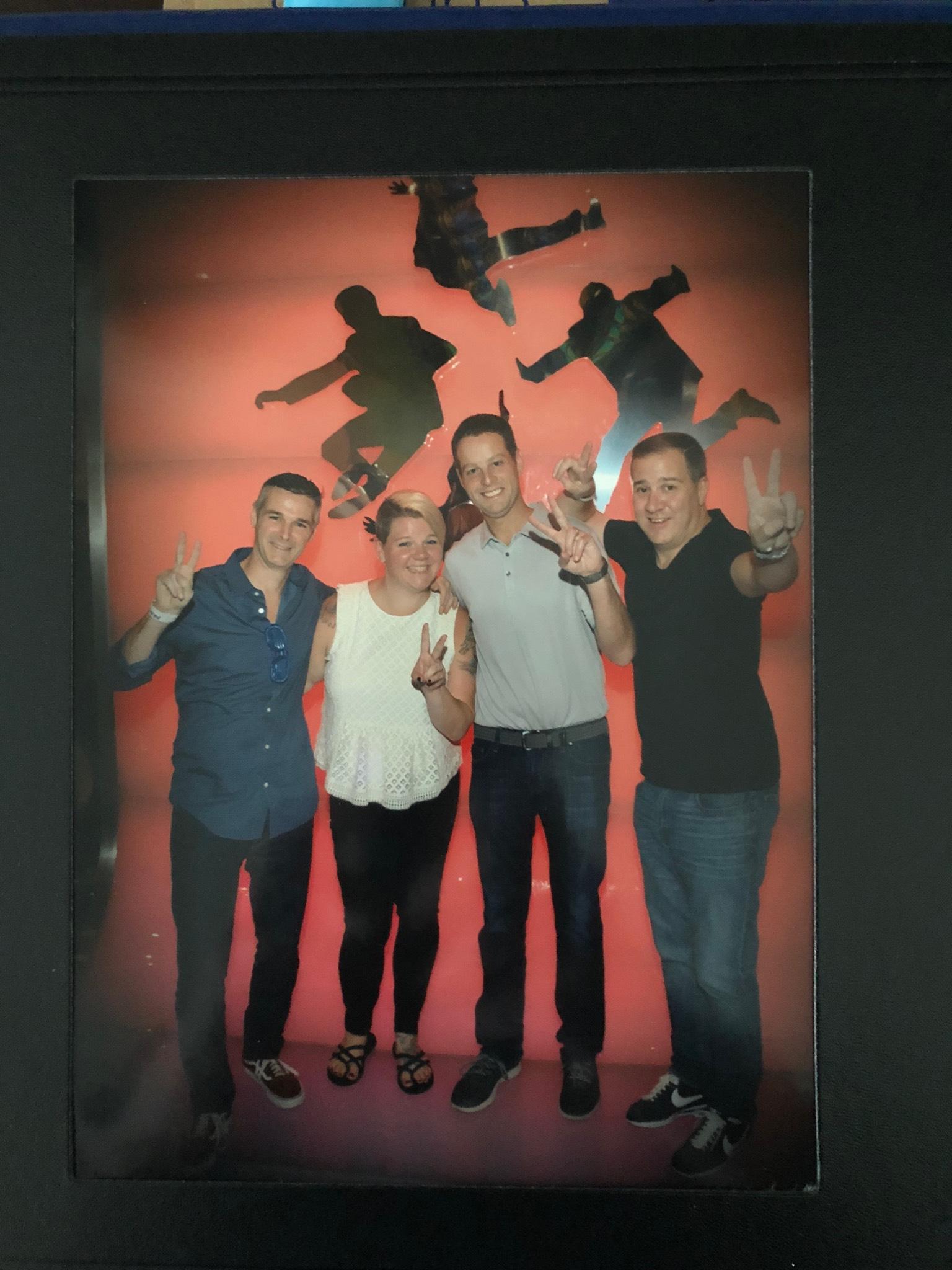 Programmatic
We discovered many start-up companies looking for HR partnerships and insight into how to best leverage their talent needs in their indeterminate, highly dynamic environment. We were also intrigued to learn how tech platforms are, more and more, revolving around the candidate experience. We met more partners interested in programmatic – wanting to know our opinion on how it's evolving and the many ways to use it to produce results, and not just the science of it; they were more interested in the nuanced aspects, such as how to interpret the data effectively in order to invest in the right types of media.
Women in HR Tech
We attended the "Women in HR Technology" breakout session and learned about the gaps in women leaders vs. men in the technology field. While women have made strides, there's still a long way to go. Men only need to meet 60% of the qualifications to be hired, while women typically require 95-100% for the same job. In addition, there is not enough flexibility granted for women who may be rearing children, or enough consideration for part-time roles.
Monster video
We had a great conversation with Monster and learned about some upcoming new Monster Studios capabilities they are beta testing for adding video profiles to job postings at a reasonable cost. This looks like a fun and informal approach to video, which will add spice to dry lists of requisitions, and we hope to learn more about it as they refine the offering.
Building the Case
We enjoyed a session on helping companies work internally to gain support for implementing new HR Technologies. The process involves several steps: building the case, mapping the process, getting stakeholder support and focusing on the financials. We'll have more to say on this topic in a future blog post.
Thanks to all who attended and visited our booth. We look forward to seeing you again next year!
NAS Recruitment Innovation